Top 7 Reasons to Install Security Cameras at Your Business
Retail shopping centers both large and small come with a number of potential security issues ranging from shoplifting to vandalism to violent crimes against your customers and employees. How do you deter these potential threats to your retail business and its customers? Danner's Security experts will work with you to customize a shopping center security system that is tailored for your specific needs.
With a wide range of security offerings, Danner's is ready to equip your business with top-notch protection. Our mobile security units are able to be deployed in the roughest conditions and provide security where you need it most. Our mobile systems were designed to be a compact, off-the-grid option with mobile and remote capabilities to keep you protected. For a more permanent security solution, our fixed pole-mounted systems are a reliable and cost-effective way to protect your property from theft or vandalism with audio commands, loud sirens, and blinding strobes.
Security and Surveillance camera systems offer different levels of protection but both can be useful if properly placed and equipped. Generally, surveillance cameras provide a less in-your-face approach to security with trained surveillance monitors watching the cameras. Security camera systems, on the other hand, are integrated with alarms, lights, sirens, and other methods to deter criminals immediately.
Let's look at Danner's camera systems and how various types of retail store security cameras can help keep your business and its customers and employees safe.
GET A FREE RISK ASSESSMENT
CONCERN: VANDALISM AND PROPERTY DAMAGE
Vandalism against retail shopping centers is not only a hassle to clean up but can be difficult to prosecute, assuming you even catch or locate the vandals. Graffiti, theft, or property damage can be costly for business owners which is why Danner's is here to help deter potential threats as well as provide shopping center owners and authorities valuable footage of the incident.
Solution:
Along with a well-lit area, cameras provide the protection your retail center needs. Danner's offers a variety of retail security system solutions, including mobile and fixed-mount video surveillance cameras with remote video monitoring offering 24-hour retail center security with voice call-down communication to alert the vandals they are being watched. 
CONCERN: LOITERING, PANHANDLERS, AND HOMELESSNESS
Loiterers can be detrimental to your business during and after business hours. These people could be scouting a future break-in attempt, looking for dark areas around your property, or watching the flow of traffic to decide on when to strike. Whether it's panhandlers looking to make money, potential thieves scouting out your business, or simply those lingering about causing stress in your customers, Danner's security services can help keep them away.
Solution:
Shopping center security cameras, as well as shopping center parking lot surveillance cameras, are assets to any retail business when trying to deter criminal activity. Danner's Security mobile and fixed-mount security cameras and monitoring offer 24-hour protection, allowing your employees and customers to feel safe while protecting your business' assets.
CONCERN: THEFT
Did you know that 2018 data from the National Retail Federation showed that theft incidents cost U.S. retailers more than $50 billion, an increase of about $4 billion from the previous year? And that number continues to rise. Retailers are susceptible to theft both internal and external so it's safe to not only have cameras but also signage alerting people of the use of cameras. Whether it's theft from outside criminals or employee theft happening with those you trust, you need to protect your retail business from costly losses.
Solution:
Danner's Security is prepared to help meet your retail security needs regardless of size and scope. Whether you need large-scale shopping mall security cameras to protect multiple retail stores or a single retail store security camera, our team of experts can customize a security solutions plan to accommodate your individual needs and ensure your business and its valuable assets are protected 24-hours a day.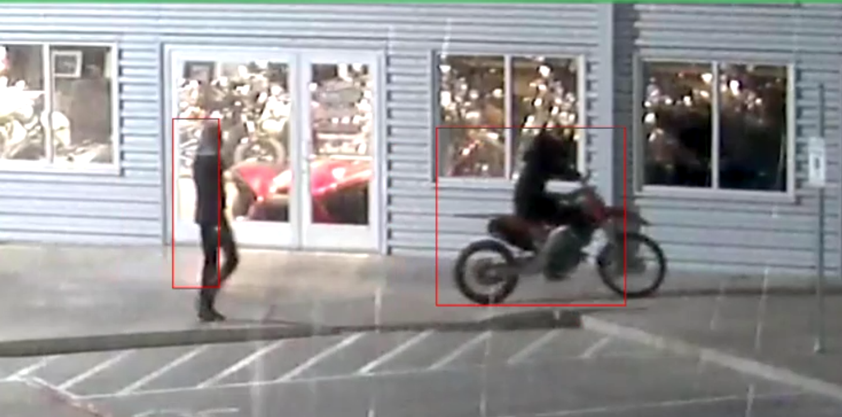 CONCERN: PARKING LOT SECURITY AND SAFETY
Empty parking lots, high-trafficked parking lots during holiday seasons, and vacant after-hours employee parking lots are ripe for crime and leave customers and employees vulnerable. Catching and stopping crime while it's happening is great but stopping it before it ever happens is even better. Our trained technicians carefully monitor for suspicious activity to stop thieves in their tracks. It's crucial to provide visitors with a true sense of security, so they feel safe coming and going from your retail center. Our pole-mounted cameras provide a stark reminder to the surrounding area that someone is watching.
Solution:
Shopping center parking lot surveillance cameras play a vital role in deterring activity and providing swift action should criminal activity happen. Once suspicious activity is detected, our experts can use voice call-down technology to alert the individual they are being watched and that police officers are on their way.  This gives retail store owners and property owners alike peace of mind knowing eyes are on their property 24-hours a day.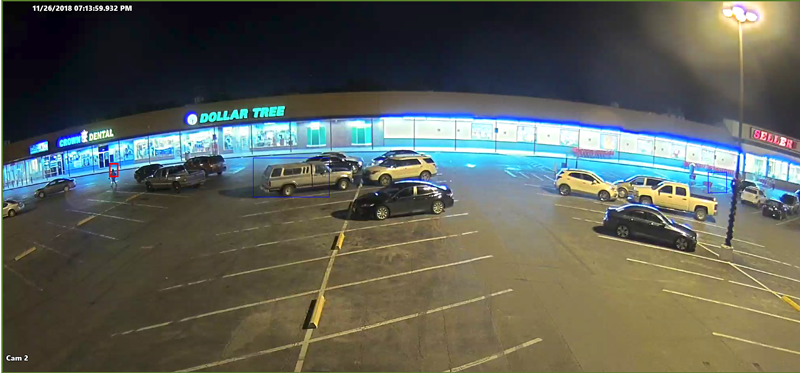 CONCERN: EMPLOYEE AND CUSTOMER SAFETY
Nothing is more important than the security and safety of both your customers and employees. Protection outside of the store and the ability to watch or review incidents inside the store are of equal value. When customers feel safe in your retail center or store, they come back.  It's your job as a retail store owner or property manager to ensure the comfort and safety of those entering and exiting your store.
Solution:
A retail store or shopping center are some of the most highly-trafficked businesses so it's crucial you have eyes on visitors and employees to ensure their safety. Danner's shopping center security cameras, as well as shopping center surveillance cameras, can watch everything from parking lot activity to accidents or falls within the shopping center. Protecting yourself and the customer is made easier with our host of security solutions.
CONCERN: UNEASINESS AND STRESS
We understand the importance of your business to you. You have locks on your doors, an ample amount of light and the cash is out of sight but there's still a feeling of uneasiness not being able to see what's going on when you're not there or the business is closed. As a retail business owner, it's your responsibility and livelihood to keep your assets safe when no one is watching.
Solution:
We have the ability to keep eyes on your business at all times. With video monitoring, recording, and voice call-down capabilities, you'll be able to leave your business with us and know that it's in safe hands. Danner's takes pride in being a part of the community and easing the stress of business owners with reliable security solutions.
CONCERN: LIABILITY AND DISPUTES
Not everyone who enters your store, customers, and employees, are there to purchase something or fulfill duties as expected. Some may have more nefarious intentions like filing insurance claims against you after attempting to slip and cause injury to themselves or claim wrongdoing on the part of the business owner or coworker. These people may ask, "How do I get store surveillance tapes?" The possibilities of liability are endless but cameras can drastically reduce them.
Solution:
Danner's will assess your workplace for blind spots and areas that may be at risk for this type of liability. Our custom camera solutions are flexible to your business and will be adapted to fit your needs.
DANNER'S KNOWS RETAIL STORE SECURITY CAMERAS
Knowing what your business needs and examining your retail business's most vulnerable locations and what areas are most susceptible to crime is important. Our team of security experts will help identify those needs and find retail security solutions to fit your individual needs. They will work with you personally to address security camera versus security surveillance and monitoring differences and the importance of each.
Overall, our team will walk you through the process every step of the way, ensuring your retail and shopping center security needs are met and you feel you have a crime-fighting partner in Danner's Security. Call us now at (713) 766-0083 or click below to get in touch.
CONTACT SECURITY EXPERTS