Security for Scrap Metal Salvage Yard and Recycling Facilities
Remote Video Monitoring & Security Guard Services
As a salvage yard or recycling facility owner, you know that these places are notoriously popular targets for theft. With a wealth of valuable scrap metals that are virtually impossible to trace, thieves hit salvage yards because they know they can make an easy buck if they get away with the crime.
In fact, copper and metal thefts have been on the rise since 2009. All over the nation, thieves are stealing copper, bronze, brass, aluminum, and other metals to make a quick buck. According to the National Insurance Crime Bureau (NICB), thousands of metal thefts take place every year, and it's driving up the price of these prized metals, thus making them even more attractive to thieves.
Has your salvage yard or collection facility already been burglarized? Maybe multiple times? Can you really afford to be a victim of theft again?
DANNER'S SECURITY SOLUTIONS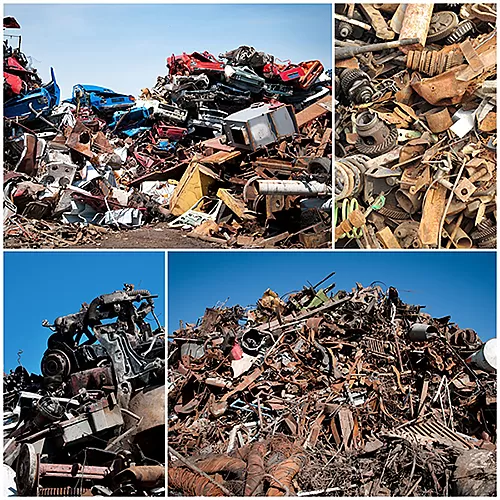 SCRAP METAL YARD SECURITY SOLUTIONS
Danner's Security offers a suite of security and surveillance options for salvage yards, including:
Recycling Center Remote Video Surveillance
With our state-of-the-art video surveillance systems and experienced monitoring officers, your auto, motorcycle, boat, and rv salvage yards will always have an "eye in the sky" that ensures no criminal activity is overlooked. Our surveillance cameras help deter theft, and our monitoring officers are on hand at our headquarters to alert the authorities the instant a threat is detected. It's the most cost-effective security option available!
Salvage Yard Security Yards
Nothing deters theft better than a skilled, experienced on-site security guard. At Danner's, our security guards are amongst the most elite in the industry. For 80 years, we've been holding our security guards to the highest standards, ensuring they help deter criminals at our clients' facilities and identify and report thefts quickly and efficiently.
CONTACT US ABOUT OUR SALVAGE YARD SECURITY SERVICES
Aren't you ready to put an end to the theft and vandalism at your salvage yard? Let Danner's Security help protect your most important assets. For copper and metal recycling facilities, the risks are especially high. Thankfully, Danner's Security offers surveillance and security systems to help put theft to an end at your metal recycling facilities. With Danner's in your corner, you can kiss lost inventory goodbye.
For a free security estimate, call us today at (713) 597-7402 or contact us online.
CONTACT US