Outdoor Wireless Security Cameras
Engineered to deter, detect and document unwanted activity, our outdoor wireless security cameras can be deployed almost anywhere and are equipped for both urban and remote locations. Our outdoor security cameras are quick to deploy, flexible, and dependable solution for both temporary and permanent applications. Audio commands, loud sirens, and blinding strobes will send criminals running from your property before they get too comfortable.
Portable Surveillance Cameras
Works On or Off Grid
Stream Surveillance Videos Remotely
Watch Live from Cell Phone or Computer
Voice Command Security
Compact & Discreet
Independent Solar Battery
Simple to Operate
Low Light Camera Visibility
On-Demand Surveillance Monitoring
Perfect for Drilling & Construction Sites
Reliable Mobile Surveillance
GET A FREE QUOTE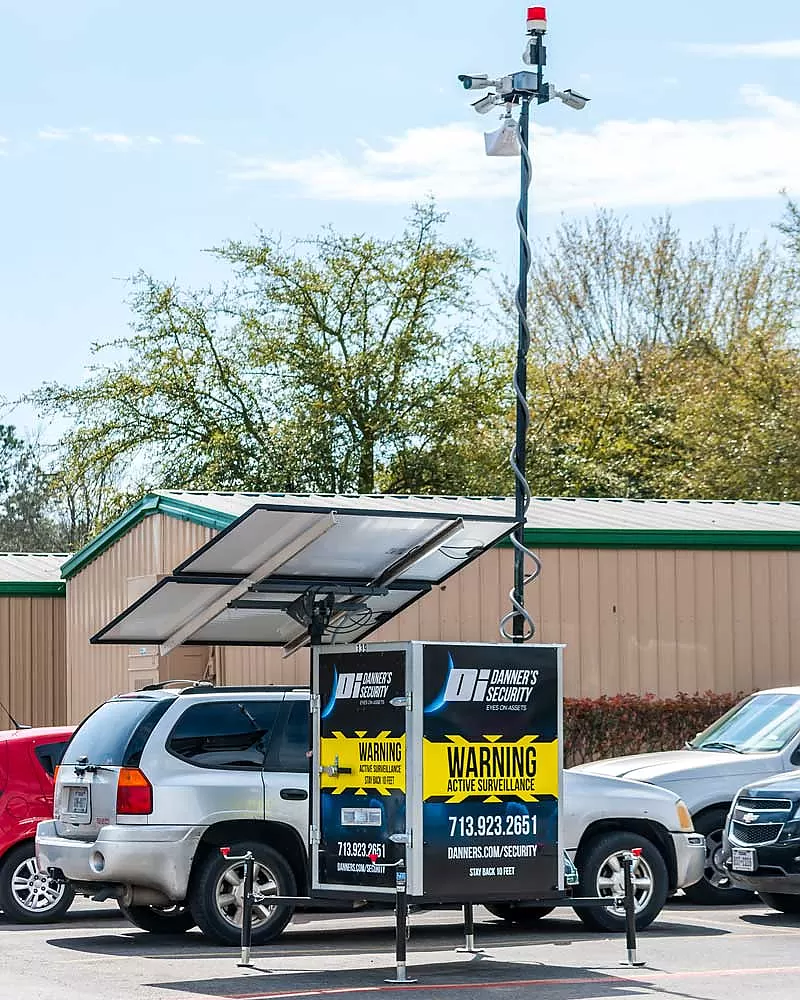 WIRELESS SECURITY CAMERAS STREAM VIDEO FROM ANYWHERE
Our outdoor security cameras are outfitted with motion-activated video sensors that alert our live monitoring center at the first sight of something suspicious. With Danner's Security, trained monitoring professionals are able to keep an eye on your property 24/7/365 so you never have to wonder if your assets are safe.
Power to our standalone units is supplied by a self-contained solar battery and monitored remotely, providing mobile security management when and where you need it. If you're in need of security cameras for remote locations, this is it. This well-equipped system comes with all you need to effectively monitor your construction site, home development, retail store, parking lot, or wherever you see fit. Read about the 7 Reasons to Install Security Cameras at Your Business.
POLE MOUNTED CAMERAS
Pole mounted wireless security cameras are a cost-effective way to protect your property from theft or vandalism. These highly reliable cameras are cheaper than security fences and can easily be installed in hard-to-reach places. Stealthy structures can be erected at any site to ensure maximum surveillance visibility in every nook and cranny; no thieves can escape our eyes in the sky.
Pole mounted wireless security cameras come equipped with audio commands, loud sirens, and blinding strobes to disperse potential thieves before the police are needed. First-class motion activated technology sends footage straight to our 24-hour remote dispatch center at the first sight of any suspicious activity. Features of our pole mounted systems include:
Live Voice Down Features
24/7 Continuous Recording
Advanced Video Analytics
Loud Sirens & Strobes
Viewable on Smart Phone App
Small Footprint on Your Property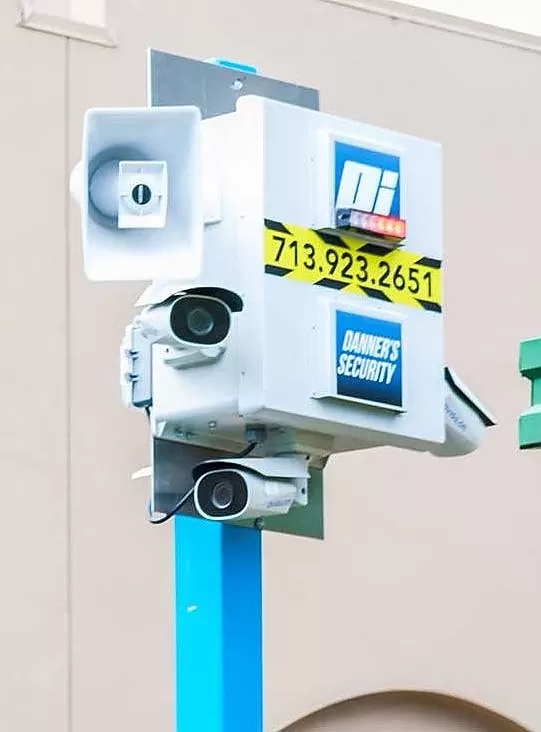 OUTDOOR CAMERA VIDEO MONITORING
Mobile surveillance camera systems without active monitoring won't help your company or protect your assets. We not only have the technology to spot activity when it's happening, but we also have the trained professionals to decipher whether or not law enforcement needs to be contacted. Our monitoring officers regularly use video analytics to intensely inspect every camera watching your business for any indication of foul play.
The experienced human touch is needed in conjunction with our cameras to accurately decide on a course of action when a trespasser is spotted or illegal activity is taking place.
With voice call down, flashing lights, night vision, loud alarms, and so much more, Danner's has the security solutions your business needs. We have 80+ years of experience in camera surveillance and security for businesses so we know a threat when we see it.