Equipment Rental Facility Surveillance Systems
If you manage a business that rents equipment out to customers, your livelihood depends on the security of that equipment. If your equipment gets stolen or vandalized, you lose money and you could even lose your business. It's that simple. The stakes are high, and you can't afford to neglect the security of your equipment rental facilities.
Let Danner's Security help and give you total peace of mind. For 80 years, clients across all industries have turned to Danner's Security for equipment rental facility surveillance. We have the specialized skills, knowledge, and experience to protect your most important property.
FACILITY SECURITY SOLUTIONS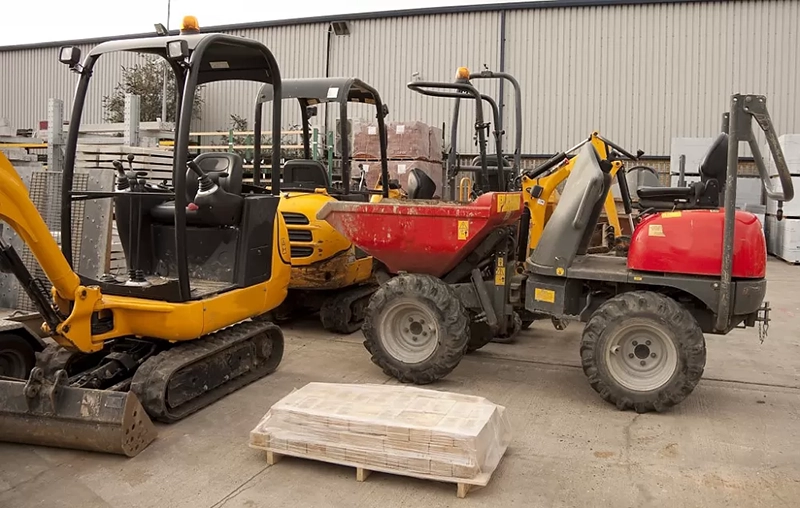 OUR SERVICES AND SOLUTIONS INCLUDE:
Always-on video surveillance – Wouldn't it be nice to have an eye in the sky that's always documenting the activity on your premises? With Danner's state-of-the-art equipment facility video surveillance systems and experienced monitoring officers, you'll have dedicated security that helps deter theft and monitor threats in real time.The moment our monitoring officers detect a threat, we'll call the police and dispatch them to your premises in the fastest manner. It's a cost-effective security option that gets results.
On-site security guards – Need a physical security presence at your facilities? Our security guards have been serving Texans for 75 years, helping to deter criminals at our clients' facilities and respond to criminal activity in the most professional manner. We provide both armed and unarmed licensed security guards who are highly trained to be the most elite in the industry.
CHECK OUT OUR SERVICES
LEARN MORE ABOUT OUR EQUIPMENT RENTAL FACILITY SURVEILLANCE SYSTEMS
Protect your business assets with the trusted service and expertise offered by Danner's. We can customize our equipment facility surveillance systems to your specific needs.
For a free security estimate, call us today at (713) 597-7402 or contact us online.
CONTACT US