Our Commercial Security Services
Danner's Security is a trusted security company with over 80 years of experience in providing security services and solutions to businesses in Houston and the surrounding areas.
Our experienced team of professionals work to effectively match our security service offerings to the unique needs of your business. We pride ourselves on looking at the big picture to find practical cost-effective security services that any business can afford.
GET A FREE QUOTE!
SECURITY SERVICES COMPANY
Our wide range of security services ensure your business' security goals are met. Danner's video security services and video monitoring services are a popular option and give business owners the peace of mind that our highly trained security officers are monitoring your property and valuables while you are away. We employ state-of-the-art video analytics technology to monitor multiple camera feeds simultaneously, allowing us to provide maximum coverage for your assets and send alerts in real time. These services have been proven to deter and prevent the theft or vandalism of our customers.
Whatever you're in need of, Danner's has the ideal system for your business and your budget, including:
Smart camera solutions
Video monitoring services
Mobile surveillance
Event-based security
Access control systems
Assisting a number of industries including Construction Site Security, Car Dealership Security, Jobsite Security, School and Campus Facilities and more, Danner's experts work tirelessly to meet your company's individual needs.
Danner's Security offers experienced, professional armed and unarmed security guards to help secure your business. Our highly-skilled team of security professionals have years of experience protecting businesses against theft, intrusions, and lost inventory.
LEARN MORE ABOUT US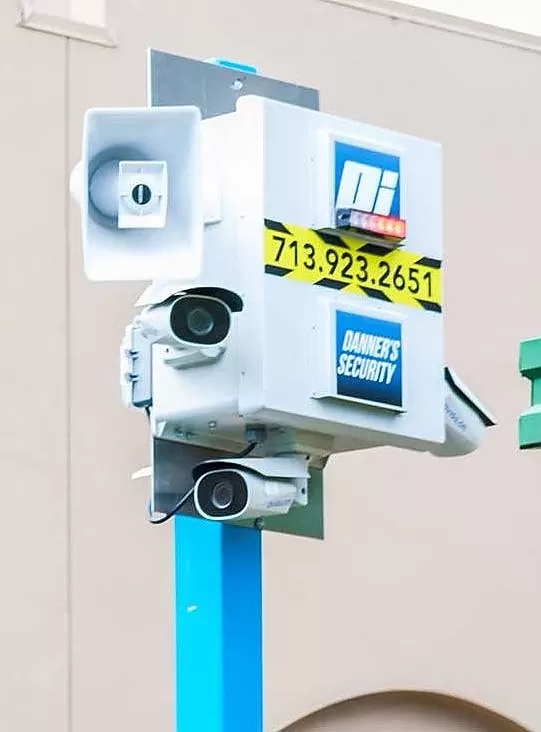 FREE RISK ASSESSMENT
Our FREE RISK ASSESSMENT will provide you with alternative solutions to help improve the security in and around your property.
Danner's Security has 80 years of experience in helping customers identify security risks for their assets. We provide free risk assessments that will include the risk identification, vulnerability assessments, and impact analysis on your assets. Contact us today for a free quote.
CONTACT US