Monitoring for Campus Security
Danner's understands that academic organizations have a responsibility to protect their community while working within the confines of a tight budget. Our approach to campus and university security includes a range of options to keep students safe and staff supported.
We offer school security services that allow campus staff to customize their school security system according to specific needs and resources. We pride ourselves on providing fast and reliable service for this crucial application to stopping campus crime before it starts.
SCHOOL SECURITY SOLUTIONS
COST-EFFECTIVE SOLUTIONS FOR CAMPUS SAFETY
Whether your campus requires live security guards, virtual security monitoring during nights and weekends, 24/7 surveillance, or parking lot security cameras, we can design a solution that meets your organization's needs and budget.
Shared security monitoring services are a popular option for many of our academic clients. This allows schools to utilize current security resources to monitor security cameras during the day, while relying on our staff to oversee surveillance during nights, weekends, and holidays.
LET DANNER'S ASSESS YOUR NEEDS
If you're unsure of the best approach to setting up security monitoring, we can give a custom estimate showing a breakdown of what will be included, along with an outline of pros, cons, and any associated risks.
Surveillance camera systems are one of the simplest and most effective strategies to implement when it comes to protecting the people on your school or university campus. They continue to remain a popular option with concrete records of any action on the property which can be handy for tracking down and prosecuting offenders.
GUARD AGAINST CRIME WITH HIDDEN AND VISIBLE CAMERAS
MOBILE MONITORING
Our mobile monitoring systems allow school campuses to operate flexible and cost-effective campus security in parking lots, remote entry points on the property, and other sites that are out of the range of any existing surveillance systems or where school security guards may be unable to go.
FLEXIBLE AND EFFECTIVE
Our security monitoring systems for school campuses are designed to be durable, flexible, and visible enough to deter criminal and vandalism activities.
Our voice command security is especially effective at deterring unwanted visitors by allowing surveillance teams to speak directly to trespassers via on-site speaker systems.
Our mobile monitoring products can run on solar energy or can be connected to the campus energy grid. These systems are simple to operate and also include the ability to detect visitors, even in low-light environments.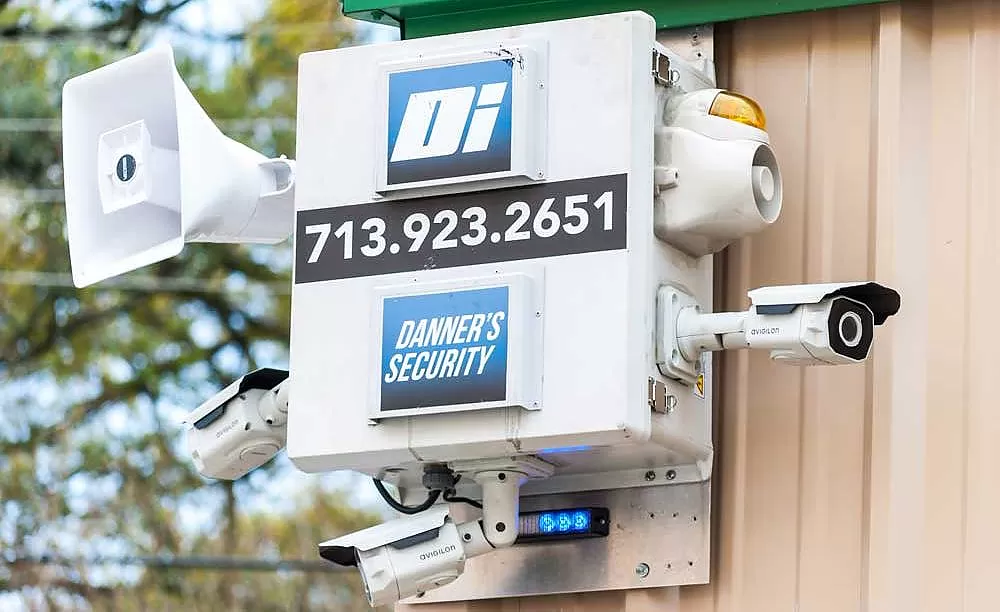 POLE-MOUNTED CAMERAS
In addition to offering mobile security monitoring solutions, several school campuses choose to install pole-mounted surveillance systems. This is a cost-effective and durable solution that's proven to prevent vandalism and trespassing.
Features
Our pole-mounted products are able to deter criminals through the use of:
Real-time voice command
Ear-piercing sirens
Flashing strobe lights
This option is ideal for protecting parking lots, rooftops, sports facilities, and other hard-to-monitor entry points around campus. We offer 24/7 security monitoring services or support exclusively on nights and weekends when campus staff is not available.