Business owners must be constantly vigilant about outside threats such as unauthorized visitors, corporate espionage, and limited access needs of employees.
Manage access to physical locations or logistical assets within your organization with access control solutions from Danner's Security. Our browser-based systems allow for easy installation and are ready to use immediately, which means you don't have to wait to secure your business and its valuable assets.
FREE RISK ASSESMENT
WHAT IS ACCESS CONTROL?
Access control is the selective restriction of access to properties or assets through a security system.
Access control is a scalable solution that can be applied to smaller office buildings or large, multi-site facilities depending on the needs and requirements of the industry of business. This solution is designed to meet a company's individual needs ranging from entry-level to large-scale operations and will give you the performance and results you expect from a technology-driven security company with 80 years of experience.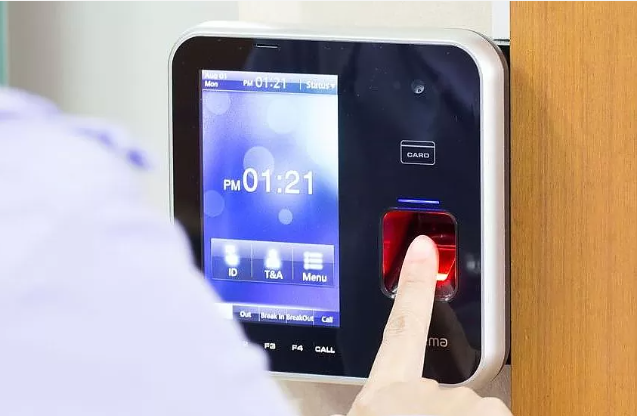 BENEFITS OF ACCESS CONTROL
Regardless of the size of your business, it is important to incorporate methods of access control in order to prevent unauthorized access to facilities and resources.
An effective access control system allows businesses to:
Restrict access to materials, assets, and physical spaces.
Monitor employment movement and provide on-the-spot access to visitors and contractors.
Provide a safe environment for employees.
Selectively apply higher security protocols to meet regulatory compliance objectives for sensitive data, networks and high-value assets.
When combined with additional services such as security cameras and video monitoring services, businesses are able to effectively track employee and asset movement across the entirety of their business.
LET DANNER'S ASSESS YOUR NEEDS
The access control needs of each business depends on budget, regulatory requirements, and desired levels of security.
Danner's has the ability to adapt to your security needs and works with clients to determine the most appropriate access control measures for their particular type of business.
The security professionals at Danner's are experienced in analyzing how to best control access and can provide a custom estimate showing a breakdown of what will be included, along with an outline of pros, cons, and any associated risks.
CONTACT US