Deciding that you may need a security service to help manage the protection of your business is an important decision and represents a new commitment of financial resources. The process can be confusing and business owners and operators are often not entirely sure which security options would best fit their business and how to go about finding a reliable operator.
The following tips are important elements to keep in mind when searching for a provider of security services for your business.
CHECK THE LICENSING
One of the most important aspects of choosing a security company is to make sure they are licensed in the state or region in which they operate.
Licensing is important because it shows a commitment to operating a quality business. Licensing typically requires a business to document its service offerings and define the scope of its operations. In addition, as state and local laws can change year-to-year, a fully licensed business is always up to date with the latest legal and privacy requirements. If a business is committed to following all rules and regulations in order to remain fully licensed in their operating area, then it is safe to say this same attention to detail will trickle down into their service offerings.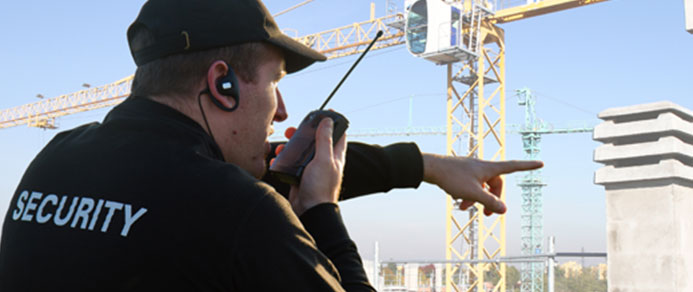 In addition, licensing helps to weed out fly-by-night companies who may not have your best interests or those of your business in mind. Plus, if a security company is cutting corners with their own licensing, what does that say about their ability to properly secure your business? If a company goes through the rigorous process of securing licensing, then they are most likely a legitimate entity with the best intentions of their customers in mind.
BE HONEST ABOUT YOUR SECURITY NEEDS
When meeting with any potential provider, it is important to be completely honest about your security needs and wants. Do you want deterrence? Monitoring? On-site protection? Another, more specialized solution? Any good provider should be asking these questions up front, and if not that is probably a good sign they do not have your best interests in mind. In addition, anyone trying to push a single solution that doesn't meet your desired needs and wants is more than likely not a legitimate security provider. A good provider should listen to what you expect your desired results to be, and then offer bespoke solutions that work best for your business. Most operators will offer free estimates and explain their solutions in order to provide you with peace of mind in their services.
ASK ABOUT INDUSTRY PARTICIPATION
One factor that can help to easily differentiate between a good security company and a GREAT security company is by how much they participate in the industry. A good company is fully licensed, active in the community, and carefully matches security solutions to the needs and wants of their customers. A GREAT security company does all of the above and more.
The mark of a great company is participation in industry events and conferences. Why? Because the face of security is changing – fast. Advances in digital technology and the methods and ways it can be deployed are constantly evolving and becoming ever more applicable to a diverse array of situations.
Companies participating in trade shows, trade organizations, and continuing education are able to stay at the forefront of this technology and provide correct and up-to-date information to consumers. In addition, since most security is electronically focused, a large part of security is the protection of the equipment from hackers and other parties who stand to compromise your business security solutions. Being up-to-date on the threats to security systems themselves is a critical need in today's market.
TAKE THE GUESS WORK OUT OF SECURITY WITH DANNER'S SECURITY
When choosing a security business, Danner's meets all of the above and more.
Being in business for more than 74 years, we have a long history of providing comprehensive security solutions to businesses in greater Texas. We are fully licensed (TX License B00257) and have maintained this status for several years. We are active in the industry and have a documented record of providing effective and affordable security solutions for numerous clients in various industries.
Contact Danner's Security today for your free estimate and to learn how we can secure your business and assets.